LAND FOR SALE BY PUBLIC AUCTION
Alexander Gourley in L/Derry, Donegal, Limavady and Strabane
15th March 2022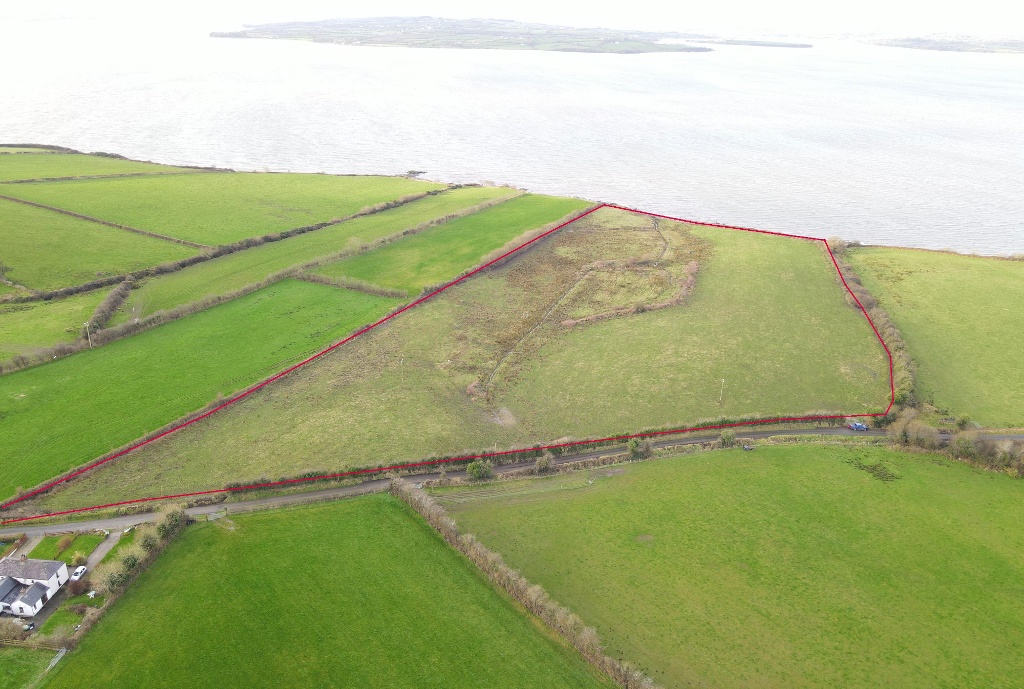 INCH ISLAND, CO DONEGAL
APPROXIMATELY 17 ACRES
On Wednesday 11th May 2022 at 6.30pm
Online bidding also available via LSL AUCTIONS
THE LAND
Inch Island is a small picturesque island within Lough Swilly, renowned for its rich and productive pasture.
Approximately 17 acres of excellent quality grazing land, laid out in one field, with road side frontage to one side and the shoreline to the other.
DIRECTIONS:
Proceed out of Burnfoot along the R238 road and just outside the village take the slip road to your left (Inch Road and signage for 'Inch Wildfowl Reserve'). Travel across the bridge and at the 'T' junction take the right turn. Follow this road for approximately 3.6 miles and the field can be found on your left hand side.
AUCTION TERMS
Online bidders must register with LSL Auctions at www.lslauctions.com and follow the link for Alexander Gourley Ltd or alternatively you can register your interest with our Spencer Road office on 028 7134 6612 from NI / 048 7134 6612
Terms and conditions:
All descriptions, maps etc included in this brochure are made in good faith and are not intended to form a basis for any Contract. Any intending purchaser should not rely on them as statements of representations of fact but should satisfy themselves by inspection or otherwise as to the accuracy of same before committing themselves to a Contract. Any maps, plans or photographs shall be indicative only and shall not form part of the Contract.
Legal Documentation:
Prior to the auction, the solicitor, Elizabeth O'Donnell of Barron O'Donnell, Lower Main Street, Stranorlar, Ballybofey acting on behalf of the vendor, will make available the legal documentation in relation to the property. It is important to consult your solicitor in relation to the Contracts / Conditions of Sale of the property before bidding as you will become legally bound by the said Contract / Conditions of Sale if you are the highest bidder and the property is knocked down to you.
Deposit: A deposit (€20,000) is required from all interested parties who will be using the online bidding facility. This should be forwarded to Alexander Gourley's Spencer Road office, allowing time for funds to clear prior to the auction date. The successful bidder's deposit will become non-refundable as soon as the property is sold and a binding Contract is entered into. The deposit payable on the signing of the Contract is 10% of the purchase price. If there is a shortfall in the deposit, furnished by the purchaser prior to the auction, then the purchaser shall be required to lodge the balance of the deposit with the auctioneers within 1 business day of the online auction. If you are not the successful purchaser, your deposit will be returned to you (in full).